Flipbook Converter for iPad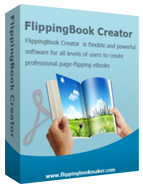 Price: $99.00
Convert PDF to wonderful iPad-friendly flash flipbook!
This flipbook software will enable you to publish flash page turning flipbook in optional forms, and it will also enable readers to view the created flash flipbook on iPad, iPhone, Android phone and other mobile devices.
Terrific flash templates to choose;
Controllable configurations to customize flip book;
Switchable flash languages for the flash book;
Selectable output formats: HTML, ZIP, EXE, App, mobile version and CD;
Powerful Google Analytics Integration to collect visitation statistics.
Portable electronics such as iPad, is playing an important role in modern society. They can do jobs that computer does. We can surf the Internet, watch video, enjoy music, read e-books and so on. Although they are not as powerful as computer, they have their advantages.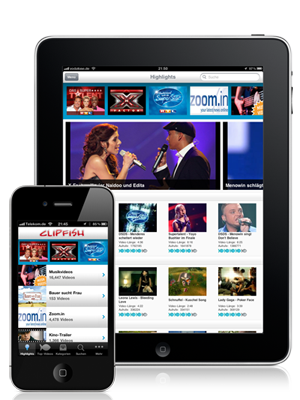 Because they are portable, they are easy to carry. And that is one of the important reasons why they are so popular. And of course, they enable us to make phone calls too. But it has never been easy and convenient to make a call with a computer.
Besides, when we go outside, we won't take our computer with us if we want to read e-book or listen to music, right? But we surely can take the iPad or smart phone out with us. And that is what we are doing all the time.
And as a matter of fact, many of us would love to read e-book on iPad or smart phone. However, at least in my opinion, the common e-book is just a little too "common". I mean, most of them are dull PDF or Text files. It would be much better if we read flash e-book with page turning effect.
You can use Flipbook Converter for iPad to publish flash page flip book. This flip book software will allow you to publish lively and attractive flash flipbook that can be viewed on iPad, iPhone, Android phone and other mobile devices.
And with this flip book maker, you can customize the flash book in your style. You can choose flash template, add logo, insert background image and music, add table of contents, toolbar or icon color and so on. It's easy and you just need to select for the configurations.
At a Glance: Easy! Even a new user, you can use Flipbook Converter for iPad within a couple of minutes without any special learning.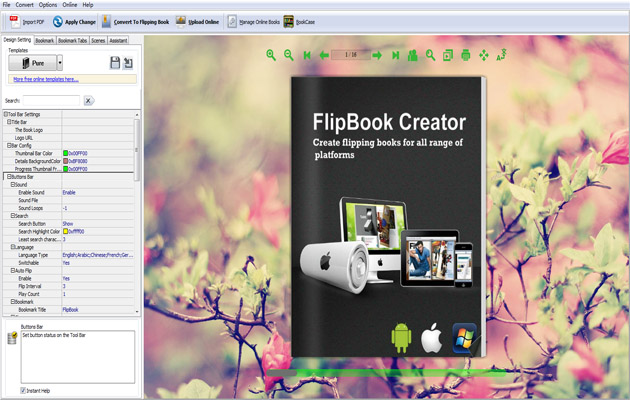 Ready to try or buy?