Flip CHM Standard for Windows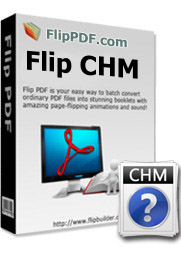 Price: $99.00
Convert any CHM (Microsoft Compiled HTML Help) document to a page turning web pages
A powerful flipbood software to transform your static digital CHM files into interactive page turning, web based flash presentations. (flipbook,animated catalogs, page flipper, flipbook flash, flash book flip, flash flipping pages, e-Catalogs).
View flip page publication in any environment (PC, Mac, iPhone, iPad, Android, or Windows Mobile)
Converting CHM into stunning flipbook in seconds.
Unlimited number of projects for converting chm to flipbook, without restrictions
Share the page flipping magazine with your friends though emails, Twitter, Facebook, Google, etc.
Convert PDF file into AMAZING digital-brochure UNLIMITED projects, unlimited pages, see Flip PDF
Professional Page Flip Solutions for Page-turning eBook Software Creating Flash & HTML5
Flip CHM Standard is a page flip software to create digital page flip magazine. Designed for 3D interactive online digital magazine publication, Flip CHM is also an innovative flipbook software for creating page flipping reading experiences online.
Flip CHM Standard easily creates vivid 3D page flipping experience for you in a few seconds. Glory your website now, blog or advertise with this CHM to Flash converted stunning 3D animated page flipping book and create your own online presentation or offline reading book.
Flip CHM Standard offers fully customised desktop page turn direct from CHM (Microsoft Compiled HTML Help) files and fully customisable mobile apps for publications using our suite of apps for both Apple and Android devices. It's a really nice page flipping software.
At a Glance: Easy! Even a new user, you can use Flip CHM within a couple of minutes without any special learning.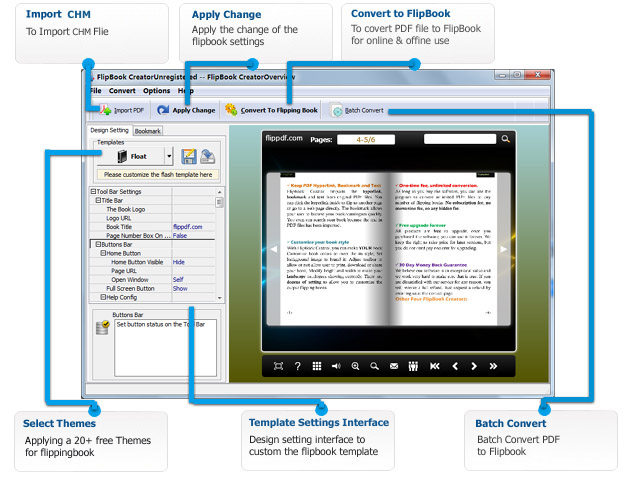 Key Features
Ready to try or buy?