Desktop Publishing Software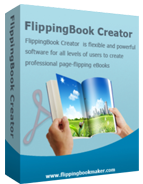 Price: $99.00
Powerful flip book maker to convert PDF to flipbook
Publish page turn animation e-Books with static PDF files
Various flash templates with different configuration;
Add or edit table of contents;
Design outlook and layout for the flash e-Book;
Add flash scene as background and insert sound file;
Support multiple languages and language switch;
Output flipbook in optional formats;
The output e-Book can run on iPad, iPod Touch, iPhone and Android mobile phones;
Allow to batch convert PDFs to flipbooks;
Unlimited use and conversion;
Google Analytics Integration to monitor flipbook performance.
Convert PDF file into AMAZING digital-brochure UNLIMITED projects, unlimited pages, see Flip PDF
Powerful desktop publishing software to help you create flip book from PDF file, make page flip
e-Books for online or offline reading
Desktop Publishing Software is an amazing page flip book publisher. This software will allow you to convert PDF to animation page flipping e-Books. It contains a series of powerful settings that can help you make your flip e-Book more attractive and outstanding. You can choose template and theme for the page flip publication, and you can design the outlook as well. And after you publish the flipbook, you can share it with friends easily.
Although this program provides a lot of features, it won't make things difficult for you. You don't need to take pains to create a page flip e-Book. You don't have to worry about the technical problem because this program doesn't require programming skills or coding work. With just a few clicks, you will get gorgeous publications with interesting and impressive page flipping effect.
At a Glance: Easy! Even a new user, you can use Desktop Publishing Software within a couple of minutes without any special learning.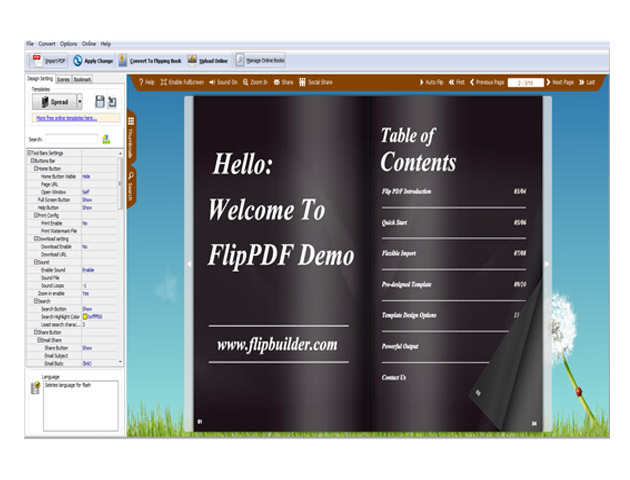 Key Features
Ready to try or buy?