3 Best PDF to Flipbook Creators for Making Interactive Fashion Flipbook to Attract Audiences
With the rapid development of economy and culture, people's consumption level and living quality have been changed correspondingly. Therefore, creating a beautiful fashion flipbook is beneficial for stimulating consuming behavior. As multiple sections provided inside gorgeously, including fashion trends, beauty supplies, fashion picks, celebrities and editorials, audiences can get useful information when reading.
How to make amazing fashion flipbook easy and quick? What useful tools to make it enrich and engaging? Here strongly recommends three best PDF to flipbook creators for making interactive fashion flipbook to attract audiences-AnyFlip, Flip PDF Professional and FlipHTML5. You are sure to be surprised for their charms and amazing features.
AnyFlip-Spark Audiences with Interactivity
AnyFlip.com provides powerful publishing platform for shining tons of beautiful flipbooks. This powerful PDF to flipbook creator is free for making Flash & HTML5 based flipbook from plain PDF in minutes. Just import PDF or images, setting page range to import, watermark, widepage cut mode, then you can have stunning 3D page flipping book.
What is more, dynamic scenes provided for decorating flipbook beautifully, which is effective to catch audiences' attention. Super page editor ensures you to add audios, videos, sliders, hot spots and links in fashion flipbook. The amazing content provides audiences with great visual enjoyment. At the same time, setting auto-flip reading mode makes flipbook flip automatically. Audiences can read the flipbook even with their mouse or keyboard away.
Flip PDF Professional-Rich Media Experience Engages Audiences
Flip PDF Professional is a powerful feature-rich PDF to flipbook creator. It provides 400+ themes, 200+ scenes and 700+ background and plugins to ensure fashion flipbook to be extraordinary. Besides, 11-languages version for you to customize the software language and operate flipbook project in native language interface.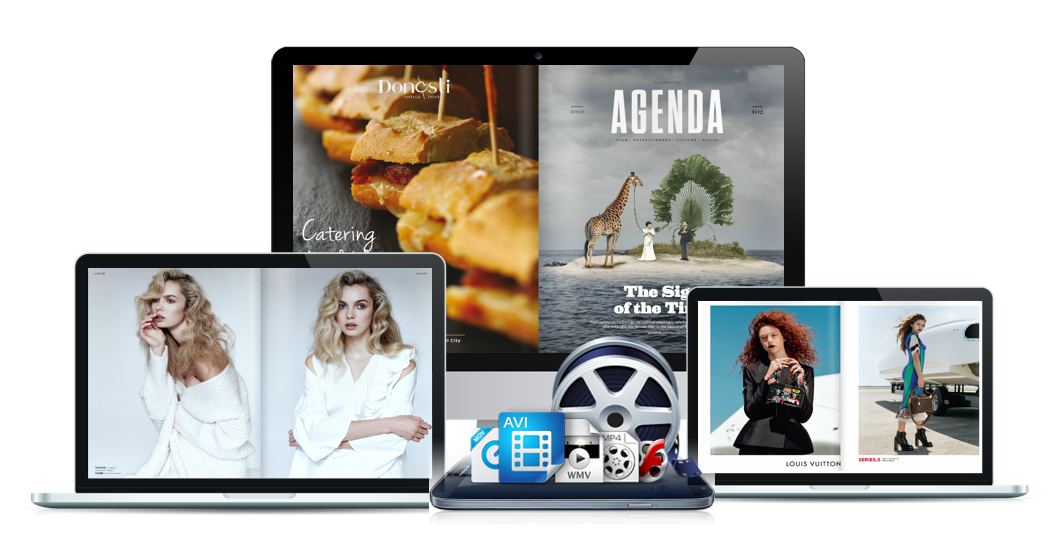 It is amazing that you can easily embed all types of animative rich media into flipbook. With drag-and drop feature, image gallery, flash, animative text will display your content visually. A life-like fashion flipbook is eye-catching for enjoying audiences globally.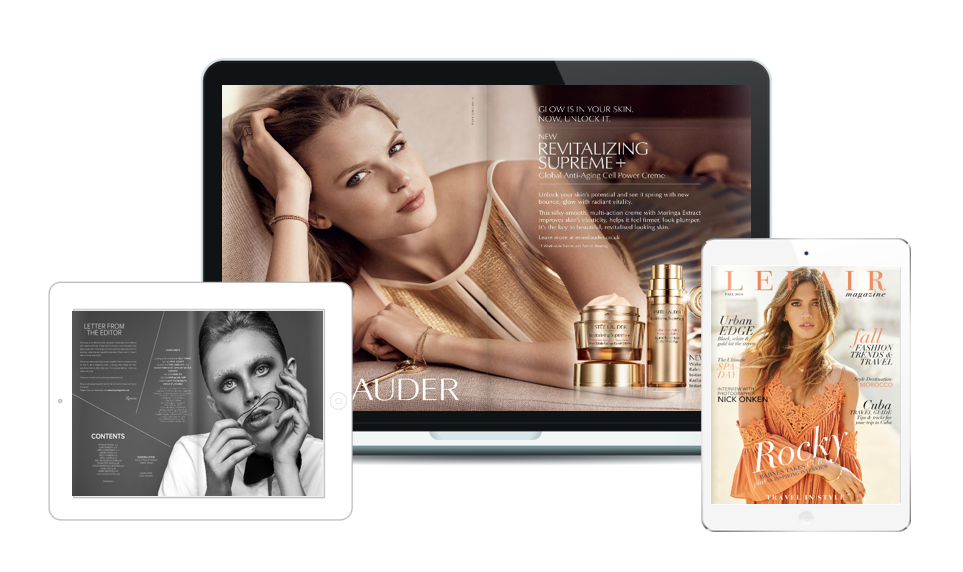 FlipHTML5-Wow Audiences with Wonderful Reading Enjoyment
FlipHTML5 is considered as the world leading publish platform. It provides awesome digital publishing solution to make fashion flipbook reach millions of audiences worldwide.
You are able to fully customize fashion flipbook in your own style. This advanced PDF to flipbook creator converts static PDF to responsive CSS3 jQuery & HTML5 flipbook with ease. Moreover, powerful page editor and animation editor enrich flipbook with interactivity and rich media. Audiences therefore read your fantastic fashion flipbook on all screens anytime and anywhere.
Surprisingly, unlimited FlipHTML5 cloud publishing ensures you to share fashion flipbook online. You can also sell self-published fashion flipbook and get benefit.
Professional PDF to Flipbook Brings Rewarding Results
Join millions of publisher to create stylish fashion flipbook using these top flipbook software. Start to create individualized fashion flipbook to arouse audiences' interest. It makes you to be well-known around the world. Your wonderful fashion flipbook will be outstanding and it inspires audiences to read for getting more fashion information.