Can I print the flash flip effect manual to papers?
Maybe you will need to print the flip book in some situation, like printing the flash manual or some pages of a photo album. To print a flash format object might be difficult, but not with Flip PDF. Adding a print button to the toolbar is what all you need to do to make the flash book printable. Also, you can add some watermarks to the flash pages if someone wants to print your catalog.

Step1: set "print config-> print enable->yes" and apply change;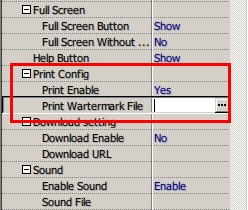 Step2: a "print" button will be shown at the toolbar, click to popup a print setting dialog box. In this box, you can define page range to be printed.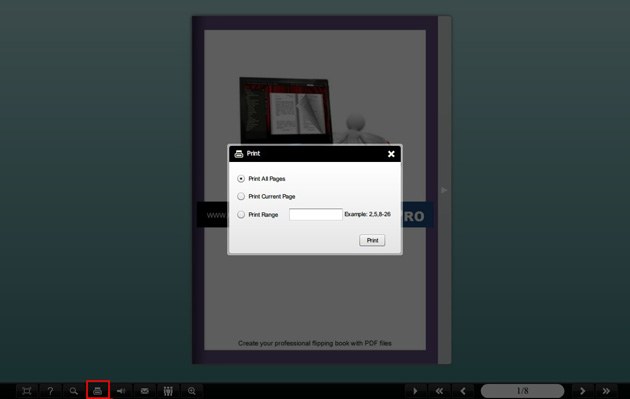 Step3: click "print" after finishing range defining and let your printer do the rest.
Yet, you can click "print watermark file->…" to choose a watermark from your computer if you want your readers print with your logo. The watermark will only show when it's printed out.