Can I add any security options to the flash book?
I have some private albums in PDF file, and now I want to convert them to flash books. And here is one of my apprehensions: as I told you that these files are private and I only wish to share with friends that I trust, how can I make sure that the albums may not seen by others?

You need to do some security settings to your albums. The Flip PDF software has a security setting option that you can add password to your publication, people who is going to view your book will be required a right password to access.

Click "options-> Flash security" to open the security config window, or click "…" of the "security settings" option on the left panel will open the same window.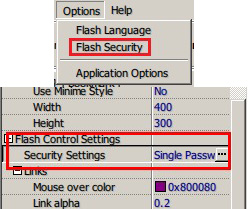 And then check "Single Password" and input a password in the blank. You can also define a range of pages that need security.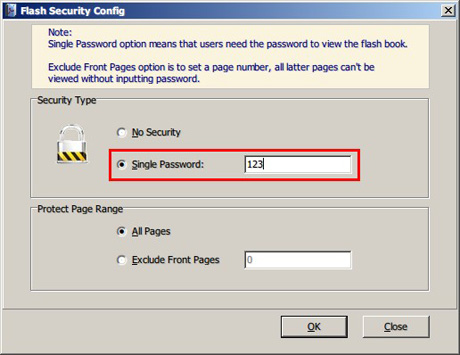 Apply changes and output it, a password will be required when flash album starts up.